When hope seems elusive
'The light at the end of the tunnel isn't looking too bright right now'.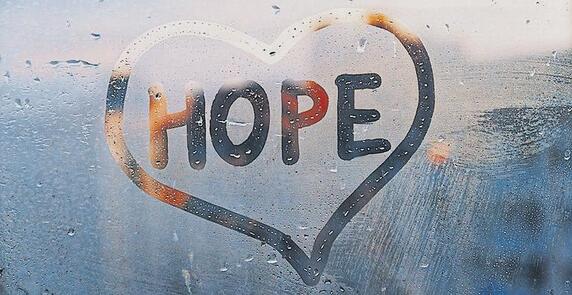 My friend's life was crashing in. She'd suffered a string of bereavements, patches of ill-health, she'd been a victim of crime, and now work was crumbling around her ears. She knew that God was good, but the events shouting most loudly pointed to the Fall. And she didn't know how to keep going day by day.
She's not alone. As we reach the one-year mark of the pandemic in the UK, many of us have experienced loss of varying kinds. Lots of us are exhausted by the fear, the economic strife, the health challenges, the strained relationships, or the simple reality of having to change how we do things every few weeks. And beyond the Covid horizon, all the old stresses and strains abound. Some of us are anxious, some of us are depressed. Most people, at one point or another, will find themselves struggling to persevere.
And, if we're honest, many of us are too exhausted to offer much in the way of help. We try, of course. For some of us, that's our job! We empathise with the pain of others because we genuinely can. We pray for others because we know that the Lord is who they (and we) most need. We open Scripture with them because we're convinced the promises of God are transformative and beautiful, even on the darkest days. We refer to medical professionals, because we know we're not experts in the body and sometimes a wise prescription is a good thing to pursue. But, all too often, in times like these it feels like the weary carrying the worn-out, and that's not a sustainable place to be.
There is, of course, wisdom in taking rest – but the next real holiday is probably some time away. There is truth that we are labouring in the strength of the Lord – He is, by His Spirit, equipping us every hour. But, when it comes to actions, how can we actively help each other to keep going when all the good seems to be ebbing away? By intentionally hunting, together, for that thing called hope.
Hope isn't hiding
The good news is that hope isn't hard to find. There are many places to discover its sweet balm.
We can trawl the Old Testament for the great promises of God – the big-picture blessings of a people called to follow their King. We can reflect at length on Old Testament narratives that show God's purposes worked out over huge swathes of time: Joseph, Moses, Ruth and David all saw great wonders after a long wait. We can join with generations and sing the songs of trust laid down for us in the Psalms. There's a treasure trove of delights in the life and ministry of Jesus – the teaching, the miracles, which give us a glimpse of what His awesome Kingdom is truly like. And the pinnacle of the cross and resurrection gives us more to hold on to than anything else – the reality of salvation to all who turn to Him. The New Testament offers even more, though – instruction and equipping on how to live in a fallen world; sure and certain victory at the end of all things. We don't need to do a traditional Bible study each time – treat it more like a treasure trail, simply asking the question: 'What hope do we find here?' Let the answers build into a collage of confidence – an overwhelming list of reasons to trust, and ways in which to persevere.
But it doesn't stop there. We can look at each other to see the Lord's handiwork on display. We can spot how God is changing us and the people around to be more like Christ – and we can remind each other that He isn't going to stop. We can articulate how our circumstances (or our responses to them) are changing. There's real encouragement in hearing about answered prayer.
As we seek, we will find the Lord is good. As we fix our eyes on the evidence, we will find that the light at the end of our tunnels becomes stronger again.
More about Biblical Counselling UK is available at www.biblicalcounselling.org.uk or you can contact them at info@biblicalcounselling.org.uk or c/o Christ Church, Christchurch Street, Cambridge CB1 1HT