Leicester: reaching sex workers
For more than 12 months, Becky and Sarah have been reaching out with the gospel to women in prostitution in Leicester, and below is a personal account of the ministry of Saffires.
FIEC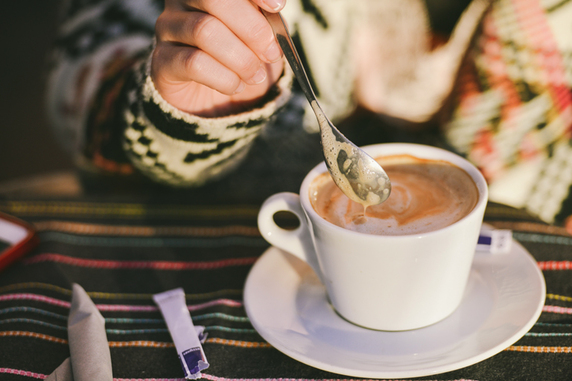 It's a bright Wednesday afternoon and I'm walking down a busy street with a friend, carrying a box of delicious homemade cupcakes tied up with a pretty blue ribbon. But we're not visiting a new mum or dropping off cakes with someone who's sick.
No, these cakes are gifts for women who aren't usually on the church's radar. We're on our way to visit a massage parlour.
God's restoring love
Saffires was launched in 2015 with the aim of sharing God's restoring love with women in our local sex industry. We visit massage parlours every other week, taking homemade cake and spending as much time as we're given chatting to the women and building relationships with them.
We offer prayer and the opportunity to meet with us individually for coffee. Our vision is twofold: to see the women exit prostitution and make positive life choices; and to see them come to know Jesus as their Lord and Saviour and become part of our churches. While we don't go on every visit intending to convert people – after all that's God's job and not ours – we do welcome questions about our faith and it's surprising how many questions the women have.
One woman asked us recently whether we'd always been Christians and what we believed, yet ten months ago, she would barely speak to us when we visited. Now she misses us when we're not able to go. Others ask questions about faith and want to talk about things that concern them.
Answered prayer
It's amazing to see how God has answered our prayers over the last year. Whenever we start visiting a new place, we ask God where he wants us to go. We want him to send us to the places where he's already at work, stirring up new life in the women. Every door we've knocked on is a door he's told us to knock on and we are rarely refused entry.
We've been able to pray with five women and ask God to help them with difficult things they are facing. Who would ever imagine that a massage parlour would be a place of prayer?! One woman has even started talking about wanting to read her Bible again and some women talk about praying themselves.
As we've built relationships, the women are sharing more personal, detailed prayer requests. This shows us that they trust us more, that they believe we will pray for them and, perhaps, that they hope God will answer our prayers. We believe he will answer their prayers too.
At Easter, we gave the women seasonal gifts with a tag attached that said: 'Jesus died to give you a new full life now, and a hope for the future' and a couple of weeks later we received an email from one venue to thank us for those messages and for all that we do.
The challenges
Sometimes I feel like we don't do very much. It often feels like all we do is chat and that we're not really making a difference in the women's lives. But several months ago we did ask whether there was anything we could do particularly to support them.
'Nothing' was the response, 'you're already really kind and generous'. Initially I felt quite frustrated: didn't they want us to help with access to education courses, or to support job applications? But then I realised, we give them something that very few people probably ever give them – time to be themselves, to talk about what they want to talk about, and to be listened to. It seems like nothing to me, but I've learned that that's actually a vastly important thing that shouldn't be underestimated.
By listening and giving our time, we are communicating to them that they are worth listening to, that they are worth our time, that they are precious – both to us and to God.
Of course, the one who has really made all of this possible, and who has sustained us, is Jesus. And it's because of him that Saffires exists. It's because of the way we have seen him interact with women, the poor and the vulnerable through the pages of the Bible, that we understand how precious each individual is to him.
In Luke 7 we have a clear example of Jesus taking time to recognise and communicate the value of a woman who was rejected, ignored and shunned by the rest of society. To even allow her to touch him was a scandalous, shameful thing. That's how strong his love is for her, that he would allow himself to be shamed in order to raise her up and give her hope.
We believe that Jesus' love is just as strong for the women in the sex industry. As his followers, we want to take the good news about his love to them.