Doing it large in London!
'One thousand teenagers and young people converge on central London'. While this may sound like a headline about a London riot, it is in fact what happens every year on a Saturday at the beginning of November when many hundreds of teenagers and their leaders gather together for Sorted, held at the renowned Westminster Chapel.
Alan Witchalls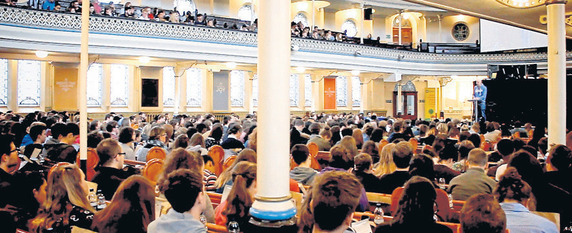 Sorted (sortedevent.org.uk) has been taking place in London for about 15 years now. It is organised by a team of church youth workers and youth ministers under the banner of Capital Youthworks (capitalyouth-works.com).