Hope for Christian singles
Who are Christian singles?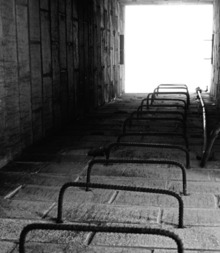 Christian singles are a diverse group: never married, divorced and widowed, across all ages of adulthood. Some are single by choice but many are not.
Those who desire to be married have a unique set of challenges on their spiritual journey. This series of articles aims to address this and help singles who struggle with their singleness.
One true love?
Will 'one true love' meet my needs? Our society places unhelpful pressure on singles to find their 'one true love' within a romantic experience. This pressure can also be present in the church. The ideal of being 'a couple' or in 'a marriage' as well as having 'the perfect family with children' leaves many singles feeling disappointed, disillusioned and mildly depressed.
They can respond with a range of reactions from a relentless drive to find that 'someone' to falling into despair at the thought of even trying. However, we know that no one person can meet our deepest need; only Christ. 'Need means essential for life; desire means a strong feeling of want' – Paul Tripp.
Struggling and suffering singles
Some singles find their singleness an experience of suffering. Most have past stories of hurt and heartache in the area of relationships and experience deep loneliness. Their daily reality is a challenge with discontentment and hopelessness. Those who are married or single by choice may not easily understand or empathise with these feelings.
What is hope?
Hope comes from our desires, and how we expect to fulfil those desires which we have not yet received. Having hope is a necessity for our wellbeing both temporarily in this life and also eternally in the life to come. Hope is a good gift and its opposite is despair. Hope is vital to live our lives to God's glory and to be able to serve in thankful worship. As Christians we seem to manage our eternal hope better than we do our earthly temporal hope.
We can better understand earthly hope when we look at what our expectations are to fulfil those desires. We know that our deepest needs are met in God. Earthly hope for good gifts in this life such as a spouse, children, success in career, status and wealth, are a great blessing, but will not deeply satisfy us as only our personal relationship with Christ can. He is our 'One true love' that all other good temporary gifts ultimately flow from. We may receive them by his grace and we may also lose them in this life. If our expectations are that God should give us all these good gifts just because we are a Christian, then we have misunderstood God.
In his sovereignty, God orders our lives for his glory and our highest good in his will, way and time. If God does not act on our terms according to our will as we expect incorrectly, our natural human response may be a range of negative emotions.
A living hope
We need to activate a 'living hope' (1 Peter 1.3-8) through the Word of God, prayer and meditation on God's unfailing love for us in Christ, being thankful in all things. As we have a sense of his presence, we will be able to keep in balance our good temporal desires which he may yet fulfil as well as our eternal hopes. 'Everything is needful that he sends; nothing can be needful that he withholds' said John Newton. One of the greatest marks of a Christian is finding joy and contentment in Christ when we do not have desired earthly blessings.