BBC: dedicated to whom?
Our culture is gradually shifting from apathy towards the Christian faith into hostility.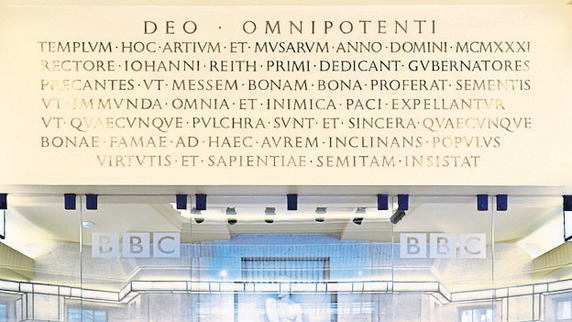 In various ways we can see evidence of Christians being deliberately excluded from the public square. Take for example, our nation's publicly funded broadcaster, the BBC. The BBC broadcasts plenty of material on religious themes, but very little of it has been positive about the Christian perspective.