Mars Hill – tell it not in Gath
From a distance, the Mars Hill story looks an imponderable mess.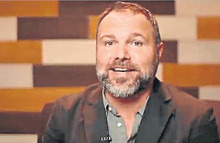 Who did what, when, why, how, and (what's more) why on earth could it have been allowed to get to this level of angst? These are questions that people like you and me, who are outside the celebrity inner circle, ask but are unlikely ever to find answers.