Student carol services
Last year 16,000 non-Christian students heard the gospel by attending a carol service hosted by their university's Christian Union.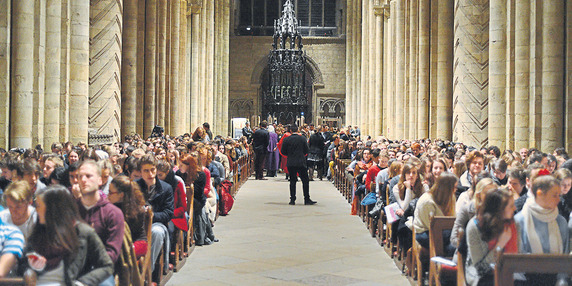 As you read this story, several CUs will have held their 2014 services, with many more to follow in the final weeks of term. Thousands of students who have never had the gospel explained to them will hear an evangelistic message through a carol service.