Bob Shaker: books not fluff
On 14 February 2014, Bob Shaker, just shy of 100 years old by exactly a month, went to be with his Lord, the Lord Christ.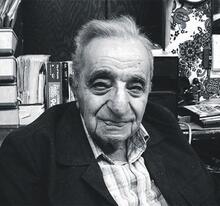 Bob and his four sisters and a couple of brothers, were originally from Syria and were raised in the Syrian Orthodox Church. He came to faith as a young man at Jarvis Street Baptist Church in Toronto and was discipled under the famous fundamentalist preacher T.T. Shields (1873–1955). Bob went on to serve as one of the deacons at Jarvis Street during the 1950s.