Letter from Brazil: Will Brazilian evangelicals re-elect Bolsonaro?
There is no doubt that the evangelical vote played an important role in Bolsonaro's victory for the presidency of Brazil in the last election.
Nelson Salviano,

Escale Ministries, Brazil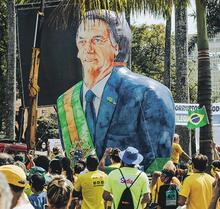 His campaign assumed, both in speech and in practical acts, a preference for this segment. Understanding the role that evangelical churches play in the lives of the faithful is crucial to understanding the growing power that the movement has in the country today.