Fears rise over home abortions
Pandemic measures allowing for complete home abortions since March 2020 could become permanent.
Nicola Laver / SPUC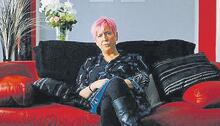 Under temporary legislation, women up to ten weeks' pregnant can take two consecutive 'abortion pills' at home, followed by a remote medical consultation, avoiding the need to attend a clinic in person. Previously, only the second pill could be administered at home.