'I think it's all true, I'm a Christian now!'
This term has marked the beginning of the annual mission week season for the Christian Unions: weeks of high-profile events designed to reach the wider university with the gospel. In the absence of marquees and lecture halls, they used a range of tools to speak of Jesus: social media, Zoom, podcasts, post and even radio. But this year, it was their most unassuming and understated tool that proved to be the most powerful: friendship. Milla Ling reports: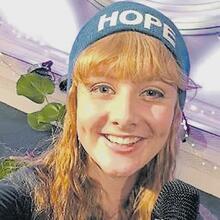 After a CU member arrives at university, they have a three- or four-year window to witness to the students they meet. During these years of friendship they can demonstrate the reality of what is spoken about at evangelistic events. And, in the context of loving relationship, can gently challenge where a visiting speaker may not be able to.