A fictional antidote to Covid-19? Maybe. . .
Normally I am not a great fan of this genre of books – fictionalised fact – but I was reading this particular book during times that were anything but normal – the coronavirus lockdown.
Sheila Stephen,

lecturer on Union School of Theology's PRISCILLA course for women.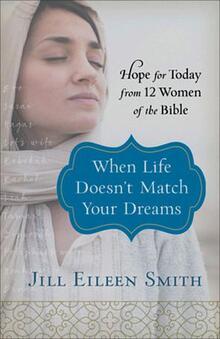 WHEN LIFE DOESN'T MATCH YOUR DREAMS:
Hope for Today from 12 Women of the Bible
By Jill Eileen Smith
Revell (A division of Baker Publishing Group).
216 pages. £10.99
ISBN 978 0 800 728 670