A medieval spirituality
Reading medieval texts has never been easy for evangelicals. The advocacy of certain theological positions – transubstantiation, the exaltation of the Virgin Mary, the works-oriented view of salvation, papal authoritarianism – by medieval authors makes many evangelicals cringe and write off the entire medieval world as an era of church history best forgot.
Michael A.G. Haykin,

Southern Baptist Theological Seminary.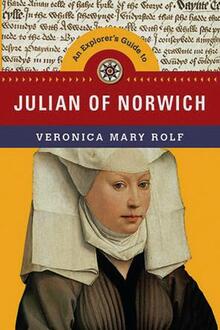 AN EXPLORER'S GUIDE TO JULIAN OF
NORWICH
By Veronica Mary Rolf
IVP Academic. 240 pages. £14.99
ISBN 978 0 830 850 884