The return of the celebrity pastor
Mark Driscoll is back. For some that sen-tence speaks of a nightmare. For others it is something to be welcomed. Others will ask 'Mark who?' – thus demonstrating that celebrity pastors can have as short a fame lifespan as reality TV stars.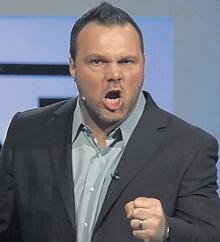 I met Mark in 2008, in my first stint as editor of the Record. He was the rising star of the New Calvinism and one of the first to be perceived as a celebrity pastor. A superb communicator, he offered hope and encouragement to those of us who wanted to see the presence of a robust but contemporary Reformed theology in the market place – although his unhealthy obsession with Song of Solomon (which he seemed to perceive as a sex manual) and his reputation as the 'cussin' pastor, did cause some concerns.