Van Gogh and Britain
Van Gogh said: 'It's a great pleasure to me to observe London, and the English way of life.' Tate Britain's current exhibition looks at the influence of British culture on Van Gogh's work as a young man, and also the later impact of his work on British artists in the early 20th century.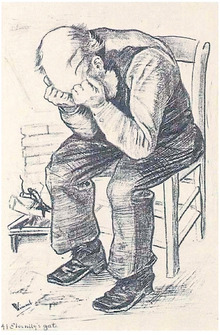 Despite the failures and disappointments of his early career, Van Gogh responded enthusiastically to art and literature in Victorian England. As a young man he was employed by the French art dealers Goupil & Cie, who in 1873 assigned him to their London branch. He was particularly impressed by the humanity and compassion which he saw in the work of English painters and illustrators.