Leamington Spa: a new chapter
A new chapter began for Emmanuel Church, Leamington Spa, with the induction of their pastor James Midwinter on 9 September.
Bill James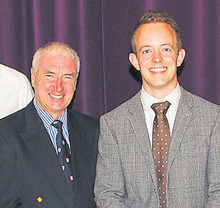 James worked as a lawyer before being called to the ministry and training at Reformed Theological Seminary in Charlotte, NC. He was assistant pastor to Ray Evans at Grace Community Church, Bedford for two years before coming to Leamington Spa in August.