Kenya: prayers on the train
The daily journey to work can be a stressful, exhausting or plain boring experience. One husband-and-wife team of preachers in Kenya believes the time is best used for spiritual upliftment and has transformed a Nairobi commuter train into a prayer session.
BBC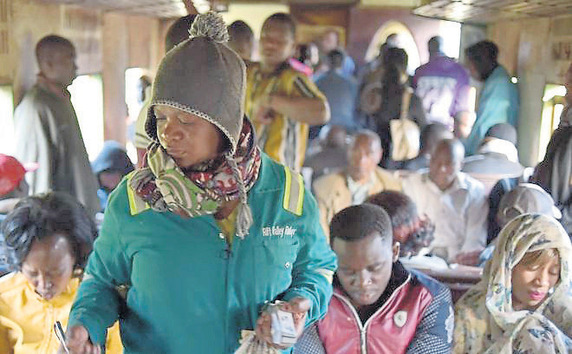 Self-styled pastor Helen Wangui Tiphy, a secretary in a government office, believes she plays a vital role in helping commuters cope with their problems. 'Many of the people travelling in the morning are jobless, others are discouraged. We decided to give them the word of hope. You can see someone has many problems, but when we preach the Word, you can see the person getting better and getting healed. There is power in prayer, that is what we believe,' she said.