Bangladesh: Reading the Bible
It was reported in July that Open Doors-supported literacy classes are enabling women in Bangladesh to read the Bible for the first time.
Open Doors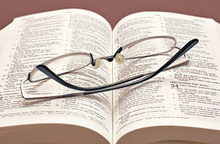 Benu Ara never received an education. Married at 12, for 20 years she has suffered from low self-esteem because she was unable to read and write. Then a local literacy teacher invited her to join an Open Doors-supported literacy class.