Death of a... communicator
Arthur Miller's famous play, Death of a Salesman, has come to mind recently in a somewhat facetious, but applicable way.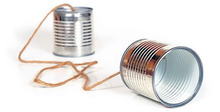 The first time I was aware of it was when a then-famous preacher asked me what my role was at College Church. This in itself was not particularly unusual. Titles for positions of church staff are sometimes opaque, and it makes sense to delve a little further.