A Mohawk called Molly
When Jonathan Edwards was ministering at Stockbridge, he encouraged his son, the future theologian-pastor Jonathan Edwards, Jr., to spend time learning the culture and language of the Oneida.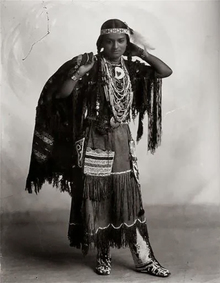 The boy went with a missionary, Gideon Hawley, to an Oneida village at the head of the Susquehanna, about 200 miles away from his family. The young boy was here from April 1755 to mid-January 1756. What amazing confidence the senior Edwards and his wife Sarah must have had in a sovereign God to send their son into such a potentially dangerous place!