Melvin Tinker: he was 'Valiant for Truth' says Don Carson
Peter Sanlon writes: For 26 years the Revd Melvin Tinker led what grew to be one of the largest churches in north east England, in the city of Hull which has the lowest per capita church attendance of the country.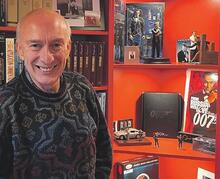 Alongside that, he published over 17 books that offered clarity in confused times. Whether engaging the culture or challenging the church, Melvin was, in the words of Professor Kevin Vanhoozer, the 'consummate pastor-theologian'.