An encouraging warning
It may seem strange to build a devotional on one of Hebrews' famous warning passages (Heb. 2:1-4), but I hope you will see encouragement as well as admonition here.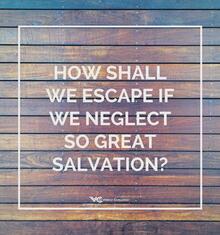 Being confronted with such a stark warning – 'how shall we escape if we neglect such a great salvation?' – reveals something of the wonder of the gospel He has entrusted to us.