Who will be the next Pope?
There is a general perception that Pope Francis's pontificate has entered an irreversibly declining phase.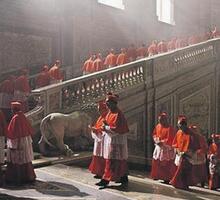 It is not just a question of age: yes, Pope Francis is elderly and in poor health. But aging aside, the pontificate finds itself navigating a descending parabola. It started with the language of 'mission' and 'reform'. Francis' reign, now nearly ten years old, was immediately engulfed in difficulties, particularly within the Catholic Church.