Ex-Buddhist is new leader of Sydney churches
There are three things too amazing for me, five I do not understand, the way of an eagle in the sky, the way of a snake on the rock, the way of a ship on the high seas, and the way that an Anglican archbishop is elected – to paraphrase Solomon slightly!
David Robertson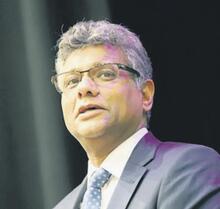 At the beginning of May the Sydney Anglican Diocese voted for their new archbishop. It was an interesting, if at times puzzling, process to observe. People are nominated to make speeches for and against each candidate. But the result is good news.