GAFCON heals rift over same-sex attraction
The Church of Nigeria (CoN) and the Anglican Church in North America (ACNA), both leading members of GAFCON, have moved swiftly to heal their recent rift over same-sex attraction.
Iain Taylor / GAFCON / Virtue Online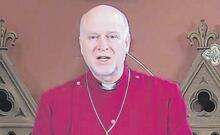 Last month, Evangelicals Now reported that the Primate of Nigeria, Archbishop Henry Ndukuba, had criticised the ACNA of departing from the authority of Scripture. 'The deadly "virus" of homosexuality has infiltrated the ACNA,' he alleged, and this had 'serious implications' for Archbishop Foley Beach's leadership of GAFCON.