Persecution 'very high' in all 50 'most oppressed' nations
The 50 countries where Christians are most oppressed all have 'very high' levels of persecution of believers for the first time, Open Doors says in a new report.
Open Doors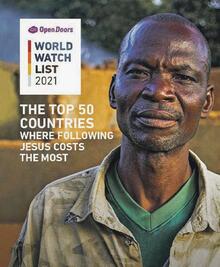 The organisation says that never before in its annual 'World Watch List' have all of the 50 top nations been categorised with such a level of severity. Twelve countries are categorised as having 'extreme' levels of persecution, up from 11 the year before. And there are another 24 countries scoring 'very high' or 'high' levels of persecution that don't even make it into the top 50.