Kenya: thousands buy Bibles
In December, the Samburu New Testament and accompanying dictionary were launched at the Maralal Stadium in Samburu County in the Rift Valley, attended by about 3,000 people.
Wycliffe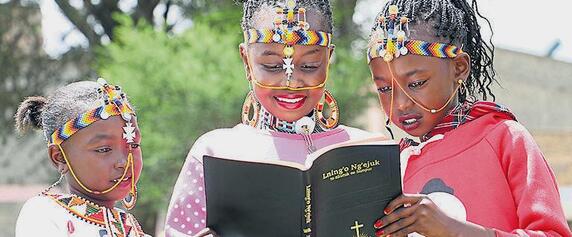 Until now, the Samburu have tended to use the Maasai translation. However, there are issues with comprehension, and some of the Maasai words are offensive or derogatory to the Samburu. This has been a huge contributing factor to the Samburu not fully understanding the Christian faith and therefore mixing it with traditional religion.