Islamophobia: a matter of definition
The government rejected a proposed definition of Islamophobia on 16 May, saying that combining race and religion would cause 'legal and practical issues'.
Barnabas Fund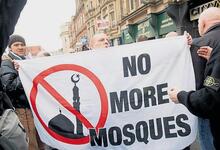 The definition, 'Islamophobia is rooted in racism and is a type of racism that targets expressions of Muslimness or perceived Muslimness', was proposed after a six-month inquiry. Communities Secretary James Brokenshire said the def-inition was out of line with the Equality Act 2010 and had 'potential consequences for freedom of speech'. The government will appoint two new advisers to examine the issue further.