John Cheeseman
1950 –2017
Marc Lloyd pays tribute to John Cheeseman, who died on 15 April.
Marc Lloyd (via Church Society) / en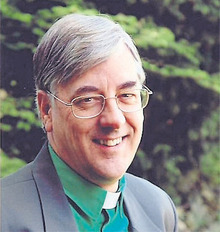 John attended school at Epsom College in Surrey and was converted to the Christian faith at the age of 17 during a Scripture Union houseparty, never having previously attended church or Sunday School. He received his call to the ministry at Oxford University where he studied Classics.