Kenya: attack remembered
Memorial events were held in Kenya on Saturday, 2 April, as Kenyans marked the anniversary of the day Al-Shabaab militants stormed the university campus in Garissa – in Kenya's volatile east, near the Somalia border – and slaughtered 147 mostly Christian students.
World Watch Monitor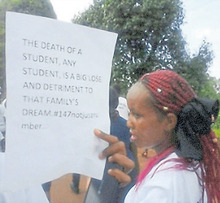 This follows the welcome dropping of proposed religious laws by the government that would have brought state control of religion in the country. The so-called Religious Societies Rules 2015 were suggested in order to regulate churches and mosques in Kenya.