The Lord of the Kings
For many years it has been fashionable to deny the historicity of the earlier periods of Old Testament history.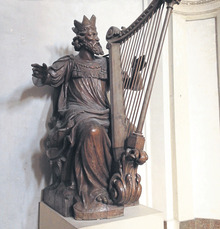 In particular, the period of a united monarchy, Saul, Solomon and David, has been dismissed as the stuff of legend. While there has been circumstantial evidence for a centralised administration in the land of Judah and Israel there have been arguments over the dating of the various locations, and sceptical scholars could point to a lack of inscriptions with the names of such kings.