Teachers' helper
Subject: Rhian Williams, an Education Consultant who lives in West London. Rhian works part-time for an Academy Trust in Devon and also as a self-employed consultant.
Age range: 40–50 years.
Interests: Photography, reading the classics, music and any sport.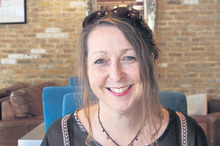 RJL: How did you become a Christian?
Rhian: When I was 9 I thought that I had become a Christian, but when I was at Chester University my heart and mind were changed.