Anglican Update Good to talk?
Should evangelicals be participating in the current 'Facilitated Conversations' in the Church of England about sexuality or not?
David Baker,

rector of the churches of East Dean with Friston and Jevington, East Sussex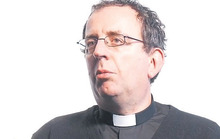 Many people I greatly respect have argued strongly that even to take part is to legitimise dialogue with false teaching and therefore should not be considered – full stop.