W. Africa: pray now
January saw the world's attention focused on France, when there was almost universal condemnation of the brutal killing of 17 innocent people.
Barnabas Fund / World Watch Monitor / Elizabeth Kendal, Religious Liberty Prayer Bulletin / Morning Star News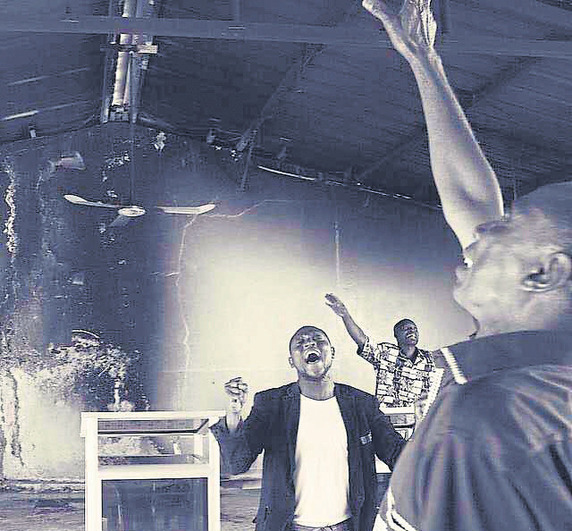 A number of the world's leaders flew to Paris to join arms and walk through the streets as an affirmation of unity and liberty. And yet in West Africa a new tragedy on a far greater scale is unfolding, to which little or no attention has been paid.
Islamic anti-Christian rioting erupted in Niger's second largest city, Zinder, on 16 January, spreading quickly to the capital, Niamey. It continued into the next day as Muslims protested the depiction of Muhammad in the French satirical magazine Charlie Hebdo. Numerous Christian homes, schools and colleges were burnt, as was the SIM compound in Gourd, the Good Samaritan Orphanage run by the Assemblies of God and upward of 70 churches. The bodies of at least five Christians were later found in various burnt-out churches. Though the population is 97% Muslim and 0.33% Christian, Niger is officially a secular state with religious freedom. Niger was unranked on Open Doors' 2015 World Watch List. However, fundamentalist Islam is growing.
Moving forward
Mixed emotions were evident as members of the Christian community in Niger gathered for their services on 25 January. It was significant for churches to resume their services of praise and worship, the President of the Evangelical Alliance in Niger (AMEEN), the Revd Kimso Boureima said.
'It was important because a Christian who lives alone is not strengthened in his faith. As the Bible teaches, we are encouraged when we're together… . It's also an occasion to show the ability of the church to face trials, because after what happened Christians are in great need of spiritual support.'
Local sources reported that many churches across the capital set up tents and chairs to hold their services. The worshippers sang, prayed and encouraged each other, some having to stand the whole time.
In Zinder, there was a strong desire to overcome fear and move forward despite uncertainty about the future, particularly from some who lost their properties.
'The exhortations have encouraged [us] in [our] faith, in order to move forward. Because, as the Bible says, we don't have "a spirit of fear and timidity, but a spirit of power and of wisdom" ', said the Revd Boureima.
Niger not alone
But Niger is not alone. In Cameroon there have been deadly attacks on Christians and many kidnappings. Militants kidnapped up to 80 people, many of them women and children, in Cameroonian villages close to the Nigeria border on 18 January.
In Nigeria there are almost daily attacks on Christian-majority villages and towns. Whole communities are being systematically wiped out. Many hundreds of Christians are being killed: men, women, children and the elderly brutally slaughtered as if they were animals. Religious cleansing is taking place as militant Islam seeks to eradicate Christianity.
While Christians are a main target, the Boko Haram militants also attack Muslims in some contexts, and the total number of displaced and refugees is now thought to be over a million. The sheer brutality cannot be contemplated.
Christians in West Africa are pleading for help. They cannot understand why they have been forgotten, why their plight is unknown. A senior Nigerian church leader has urged the international community to take united action of the type shown after the Islamist violence in France, 'not just when it [an attack] happens in Europe, but when it happens in Nigeria, in Niger, in Cameroon'.
They need your prayers as they seek to witness to their faith, to respond with love in the face of hatred, with hope in the face of despair and destruction, to be Christ-like when great evil is taking hold. Many have lost their Bibles, their church buildings are destroyed, both pastors and people are destitute.
For more info, visit www.barnabasfund.org and for more info about the situation in Niamey in Niger, visit http://runintl.org