Martin Dent OBE
1925 – 2014
'Visionary', 'philanthropist' and 'great English eccentric' are some of the descriptions given to Martin Dent, who died on May 3, aged 89.
Dr David Golding CBE,

Trustee, Jubilee Debt Campaign; david.golding@ncl.ac.uk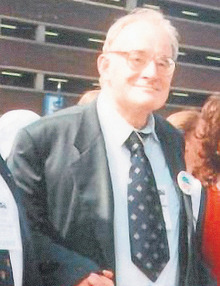 I love the moment in Martin's life when, in 1990, students at Keele University trooped forward after his lecture to sign a petition for his 'Jubilee 2000' campaign, calling for the cancellation of the unpayable debts of poor countries by the year 2000. The petition went on to attract over 24 million signatures, from 166 countries, a double world record, and the campaign secured the cancellation of $130 billion of debt, for 35 countries!