Sinister semantics
Westminster MPs backed changes to a raft of centuries-old laws on March 5.
The Christian Institute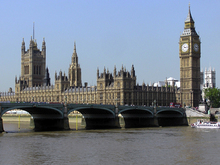 A committee of MPs approved new rules to go alongside the Marriage (Same Sex Couples) Act, proposing changes such as replacing the term 'widow' with 'woman whose deceased spouse was a man' or 'that person's surviving spouse' in some instances. Under the rules, other Acts were excluded from the remit of same-sex marriage, so that a gay King's 'husband' is prevented from becoming Queen.