Double bubble trouble!
I was recently privileged to listen to a recording of a famous and much-used preacher, from 50 years ago.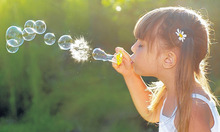 It was at the time of the 50th anniversary of the assassination of President John F. Kennedy and the sermon I listened to had been preached in England the Sunday after that fateful Friday. It was, as I expected, a faithful and powerful biblical address, with strong reminders of the fragility of human life and the vanity of putting one's hopes in mere men. This was followed by a stirring call to repent and put one's trust in the promises of the eternal God, made available to us through the person and work of Jesus Christ.