MPs condemn persecution
The three-hour debate in the House of Commons on December 3 on the persecution of Christians in the 21st century, and the calls made by several MPs for the issue to be given much greater attention, has been warmly welcomed.
Christian Solidarity Worldwide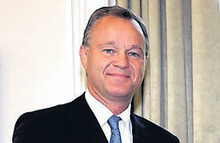 Several speakers highlighted the severity of the persecution of Christians around the world in passionate and detailed speeches. Sir Tony Baldry MP described the scale of the situation, saying: 'There is now practically no country — from Morocco to Pakistan — in which Christians can freely practise their religion. That must be a matter of real concern to this House. There is a severe danger that Christianity will be almost completely erased from the traditional middle-east Holy Land of the Bible. Joseph would not now be advised to take Mary to Egypt to avoid the dangers of Herod, because Jesus would just not have been safe there today'.