All our hope
Based on the book by Max Lucado, The Christmas Candle concerns a pastor who moves to the small town of Gladbury in 1890, around the advent of electricity. The town is poor and its residents struggle in many ways, but they have hope in the story of the Christmas Candle, which comes once every 25 years and grants a miracle to one person.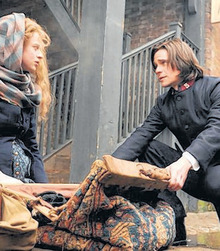 THE CHRISTMAS CANDLE
Director John Stephenson
Cert. U. Running time 100 mins.