Backwards and forwards
We often look forward to a new year, with all sorts of well intentioned 'resolutions'.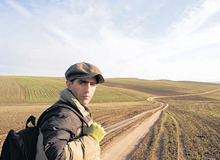 But perhaps we don't take enough time, in our busy lives, to look back. Amidst all the activity of the Christmas season this month, it might be very beneficial, spiritually, to reflect on 2013 and set aside some quiet moments to consider God's dealings with us this past year.