Scotland and Wales: evangelicals face tough choice
Evangelicals in Scotland and Wales are facing difficult decisions after major denominations in each country liberalised their stance on same-sex marriage.
Nicola Laver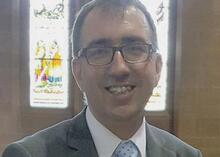 They have expressed dismay at the Church of Scotland's decision to allow its clergy to conduct same-sex marriages, following a vote of the Members of the General Assembly. Commissioners voted 274–136 in favour, but ministers and deacons will not be forced to compelled to take the ceremonies if they do not want to.