Lord of Lord's
St John's Wood is west of Regent's Park in London, a neighbourhood made famous by Lords Cricket Ground. The Edgware Road is also a centre for London's Arab population.
Association of Grace Baptist Churches (SE)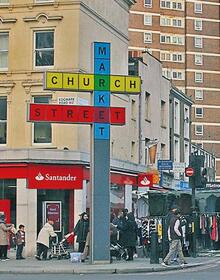 At the heart of this community is St John's Wood Road Baptist Church, a Grace Baptist church that has served this area for well over a century. In 2005 it had fallen on hard times, but Chris and Helen Hawthorne came to revitalise it, gathering a growing community around God's word. During their time they sent a member to church-plant in Bordeaux, and another returned to serve in Assam, India. Finally, in 2018 the church sent Chris and Helen through GBM to head up Proclamation Institute Zambia, leaving Scott Little as the new pastor.