CEEC launches provisions for C of E orthodox evangelicals following Synod
Friday 17 November 2023, London, UK: The Church of England Evangelical Council (CEEC) has launched two new initiatives today following General Synod's support for the bishops to move ahead with the implementation of Prayers of Love and Faith (PLF).
en staff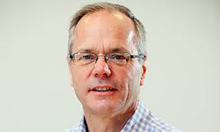 The first provision is for spiritual oversight for those who no longer feel able, in good conscience, to seek spiritual leadership from their diocesan bishop(s). CEEC has convened a group of Honorary Assistant bishops who have agreed to provide this spiritual support to clergy and congregations around the country.