5,000 challenge Welsh sex ed proposals
More than 5,000 parents and grandparents in Wales are suing the Welsh government after it announced that new compulsory sex education from the age of three will start in September. They also say the government misled them about a potential parental opt-out.
Nicola Laver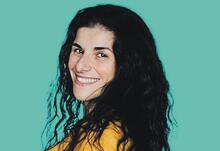 The Curriculum and Assessment (Wales) Act 2021 prescribes mandatory elements in education which includes relationship and sex education (RSE). The parent-led group is concerned that under the Act, children as young as three will be taught about sensitive and arguably inappropriate topics, such as gender ideology.