Seawall Scripture row grows
A decision allowing the repainting of Scripture texts on the seawall at Portstewart on the Causeway Coast may have 'breached equality rules', a diversity consultant told local councillors.
Nicola Laver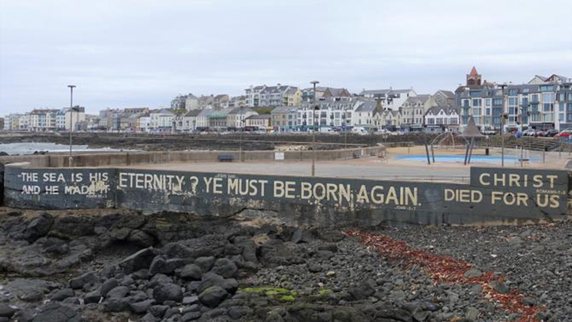 The words 'THE SEA IS HIS AND HE MADE IT PSALMS 95:5' 'ETERNITY? YE MUST BE BORN AGAIN JOHN 3:7' 'CHRIST DIED FOR US ROMANS 5:8' were repainted in 2018 following an individual's request to Causeway Coast and Glens Borough Council.