New Chester church begins
A new church in Chester is getting under way.
www.trinitychester.church @trinitychester_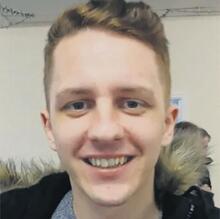 On Sunday 5 September, Trinity Church Chester held its first Sunday service, meeting in the Welsh Presbyterian Church building in Chester city centre. There was a congregation of 27, including two passers-by who caught the final five minutes of the sermon, and the service was taken by the Revd Deiniol Williams (see photo).