C of E vote is vital moment for evangelicals
Crucial elections which could determine the fate of the Church of England and the future of evangelicals within it are taking place.
Church of England Evangelical Council; Church Society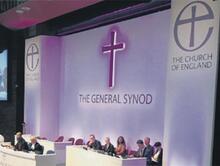 Voting for the denomination's General Synod is now underway and will conclude on 9 October. The result is seen as crucial for imminent decisions on issues to do with human sexuality.