Olympians run race of faith in Tokyo
Since even before famous Scottish gold medallist Eric Liddell's Christian testimony was immortalised in the film Chariots of Fire, torchbearers for Christ have publicly declared their faith.
Nicola Laver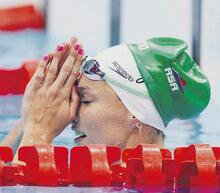 The Tokyo Olympic Games are no different, with Olympians from around the world unafraid to attribute their success to the Lord. South African swimmer Tatjana Schoenmaker praised God after her gold-medal-winning swim in the 200m breaststroke. Before competing, Tatjana from Pretoria tweeted a prayer: 'Let the Games begin. Father God may your will be done, may your peace fill us up, may we praise you no matter what the outcome, may we be empowered by your strength to give it our all and may we forever be in the awe of your goodness!'.