Fifty years on: from the Festival of Light to CARE and the future…
It was Saturday, 25 September 1971. Tens of thousands of people, young and old, met together on London's Trafalgar Square for the largest ever open-air gathering of Christians in British history.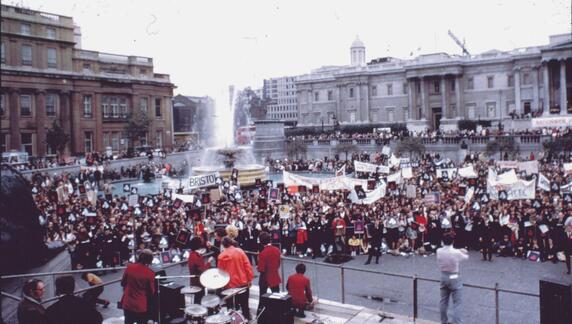 People carried placards showing a map of the UK or showing messages like 'Jesus loves you'. Some wore Nationwide Festival of Light (NFoL) T-shirts and there was a general atmosphere of sheer excitement and expectation.