'So, Angus MacLeay, when might evangelicals quit the CofE?'
The Revd Angus MacLeay, Rector of St Nicholas, Sevenoaks, has just stood down from the Church of England's General Synod after 22 years. He spoke to en's Iain Taylor. Below that, Sarah Finch reports on the just-finished Synod meeting.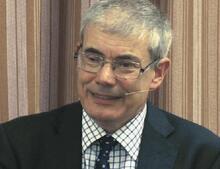 Angus, what are your reflections on your time at Synod?